At Neal Tax Service, we believe in the value of relationships. We view every client relationship like a partnership and truly believe that our success is a result of your success. We are committed to providing close, personal attention to our clients. We take pride in giving you the assurance that the personal assistance you receive comes from years of advanced training, technical experience, and financial acumen.
Our firm is one of the leading firms in the area. By combining our expertise, experience, and the energy of our staff, each client receives close personal and professional attention. We offer a broad range of services to our clients. We are affordable, experienced, and friendly.
Our continual investment of time and resources in professional continuing education, state-of-the-art computer technology, and extensive relationships is indicative of our commitment to excellence.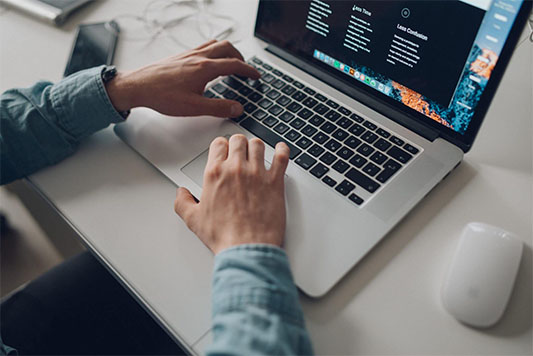 Professionalism
Our high standards, service and specialized staff spell the difference between our outstanding performance and other firms. We make sure that every client is served by the expertise of our whole firm.
Peace of Mind
Our firm is known for the quality of its service. Our firm's reputation reflects the high standards we demand of ourselves. We feel it is extremely important to professionally educate ourselves to improve our technical expertise, financial knowledge and service to our clients.
Promise
Our primary goal as a trusted advisor is to provide insightful  advice to enable our clients to    make informed financial decisions. We do not accept anything less from ourselves and this is what we deliver to you.
Tax Preparation Services
Preparing your own income tax return can be a task that leaves you with more questions than answers. Whether we like it or not, today's tax laws are so complicated that filing a relatively simple return can be confusing. It is just too easy to overlook deductions and credits to which you are entitled. There's no substitute for the assistance of an experienced tax professional.
Business Services
As a small business owner you have more important things to do than to keep your own books. We take care of your books for you, so you can get back to the job of running your business and generating profits!
Each month we will reconcile your bank account and generate financial statements. You can also customize the package of services you receive by adding payroll or tax preparation services.
Non-Filed Tax Returns
Every day the IRS is getting more sophisticated, it's just a matter of time before they catch up with you. Failing to file your tax returns is a criminal offense. You can be prosecuted and punished with potential jail time, one year for each year not filed. Let us give you peace of mind by helping you get in compliance with the law by preparing your delinquent tax returns.
Payroll Services
When it comes to paying employees, laws and the IRS have made the payroll function a time consuming nightmare for the small business owner. Small business owners spend an average of eight hours a month performing payroll functions. We offer payroll solutions that meet your business's needs and enable you to spend time doing what you do best–running your company.
"Daniel Ward at Neal Tax Services has prepared our taxes for over 15 years. He has always been professional, efficient, responsive and knowledgeable. We've moved all over the state, but we never trust our taxes to anyone else. :-)"
Lisa H.
"We have used Neal Tax Service for several years. They are quite simply the best. They care."
Jim W.
"Daniel and his staff including his wife and daughter which are all part of the business and have their own expertise are wonderful. Not just professional but also caring Christian folks. They care as much about you as they do their own business. That's not found much if any these days. I owned my own business for years and it's hard to please everybody with a smile and they do it. They save me money by using them and I'm sure they will do the same for you."
Kip F.
"Love Neal Tax Service! They have been our trusted advisors for 20 years. Even when we moved away, we stayed. No one even comes close to their exceptional service."
Sandi L.
"My family and I have received tax services and help from Neal Tax Service for the last seven years or so. Mandy and Brooke always make us feel incredibly welcome and Daniel has always been very patient and knowledgeable with me and all of my questions. For anyone looking for a Tax Service in Corpus Christi, I highly recommend them!"
Christopher R.
"I have been doing business with Neal Tax service for several years. Daniel Ward and all his staff are true professionals. They ask all the right questions. Ask if anything has changed and let me know of any new Tax Laws that may be of any concern to me."
Daniel R.
"I will never use anyone but Neal Tax Service…..Daniel and everyone there are awesome! Fast, professional and very reasonably priced."
Gina F.
"We have been using them for years, even in different cities and states. Very reliable and trustworthy."
John P.
"Courteous, professional, informative. Everything you want in your tax professionals!"
Chelsea A.
"This family business made my day! Great service with a smile :-)"
Ryan